Introducing Vapor Cats
Marine Technology Evolved
Interested?
Demonstrator Available
Come and Test drive today
located Mid North Coast NSW
Welcome to the next evolution in pleasure craft design.
It looks different because it is the next evolutionary step in small boat design,  bringing wave-piercing asymmetric bows, exceptional catamaran stability & ride quality.  Designed for fishing and boating enthusiasts, each vessel is optimised for incredible storage and safety including self draining decks.

"Those who look only to the past or present are certain to miss the future"
Meet the mightiest sub 5m boat ever!

THE VC5.0 – Watch her in action below
Sub 5m monohull rivals, beware: this tool might just be the sharpest in the shed!
The VC5.0 is the pocket rocket of the fleet and is currently in production.
Its unique bow shape eats inshore chop for breakfast and it's just as happy battling it out with the big boys offshore.
Check out the video above to see what she can do!
OTHER DESIGNS IN DEVELOPMENT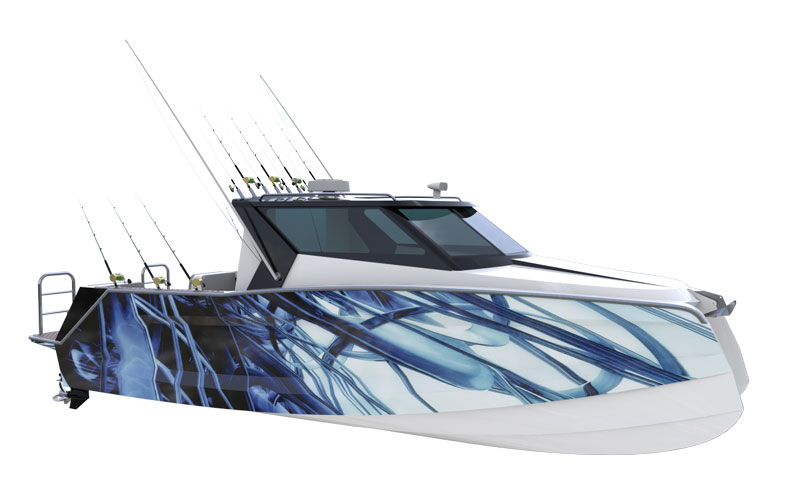 Boasting ample room for passengers & crew with a beam of 3.3m, the VC9.0 has been specifically designed for the commercial market. Available as a centre cabin or full cabin (pictured) configuration and capable of carrying up to 12 guests & 2 crew. Both configurations can be customised.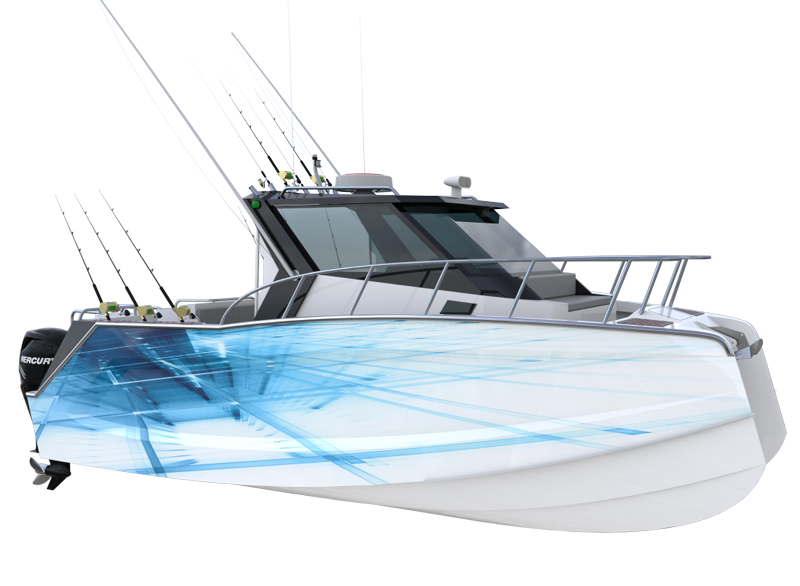 The VC7.5 has been designed for the sports fisherman. Choose your configuration; center cabin (pictured), center console or full cabin and enjoy handling characteristics typical of much larger vessels. With the ability to carry 10 guests, your whole family will fit on as well as your mates!
All Vapor Cats feature a unique bow shape that produces an extended waterline length and facilitates a finer entry angle thus giving the vessel handling characteristics typical of much larger vessels.
Our small but mighty, VC5 ticked all of the boxes during sea trials. We are more than impressed with the performance. A go-cart on the water comes to mind! The first production run has landed.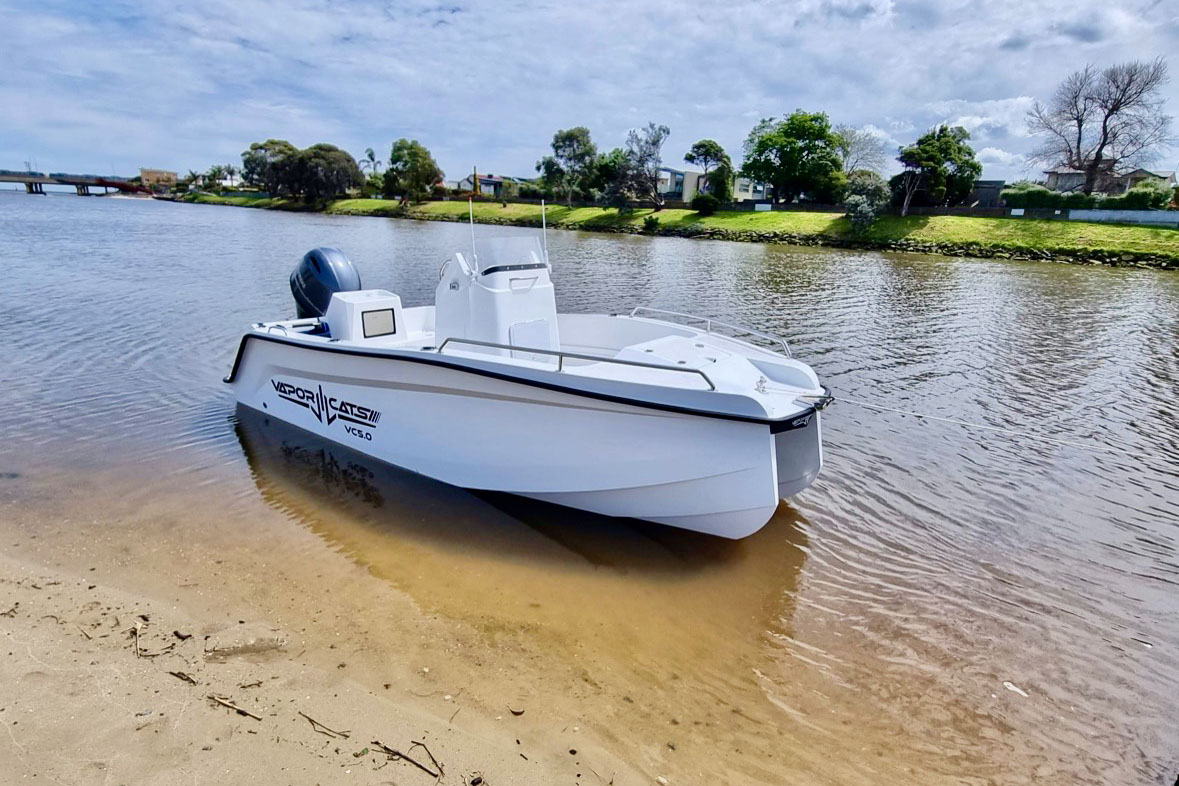 October 2022
Stoked with the first production run of the VC5.0. On-water tests were flawless!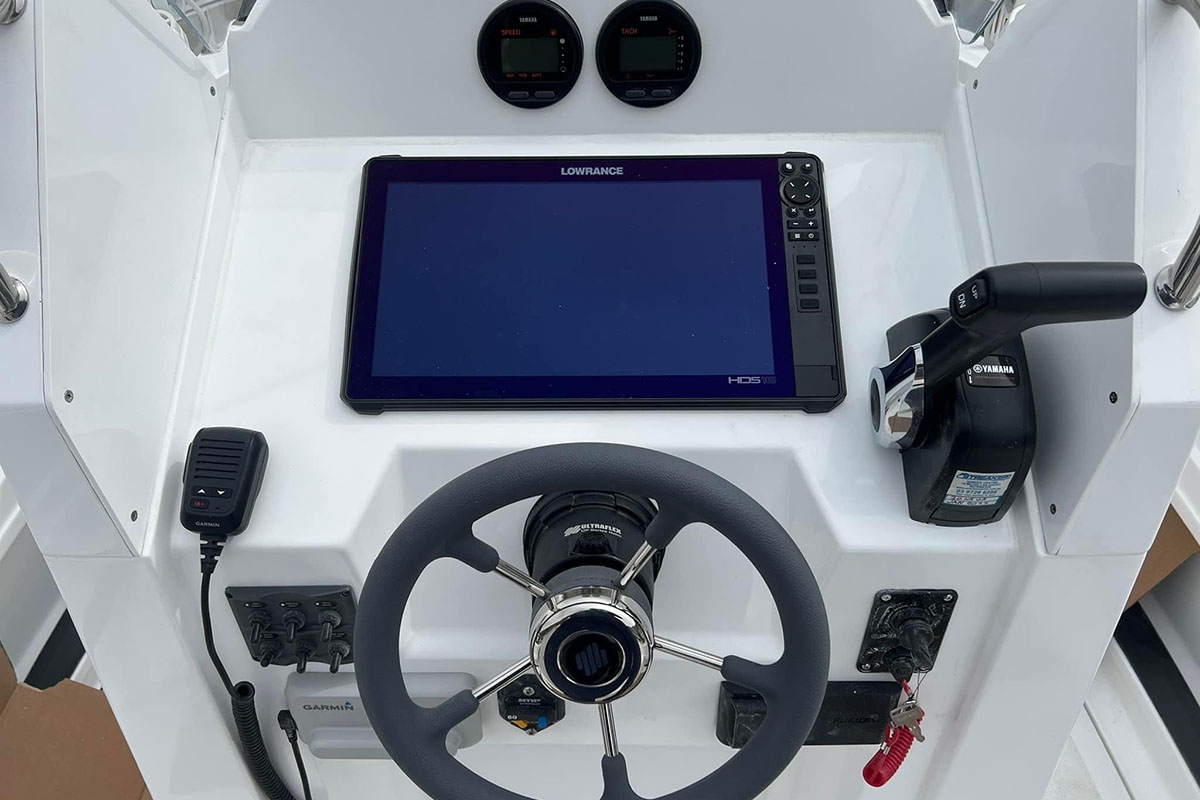 October 2022
An awesome set-up of the 16in Lowrance MFD in this VC5.0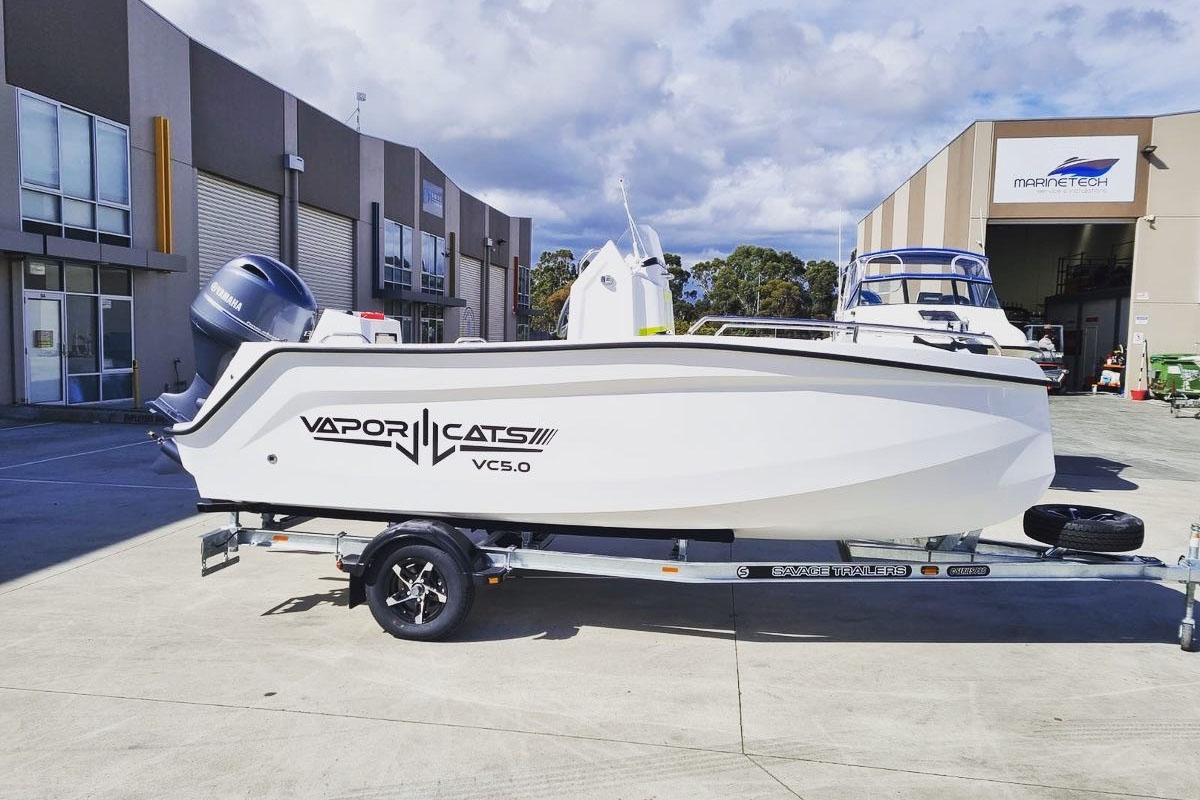 October 2022
The Yamaha F130 Engine hung, and electronics going in.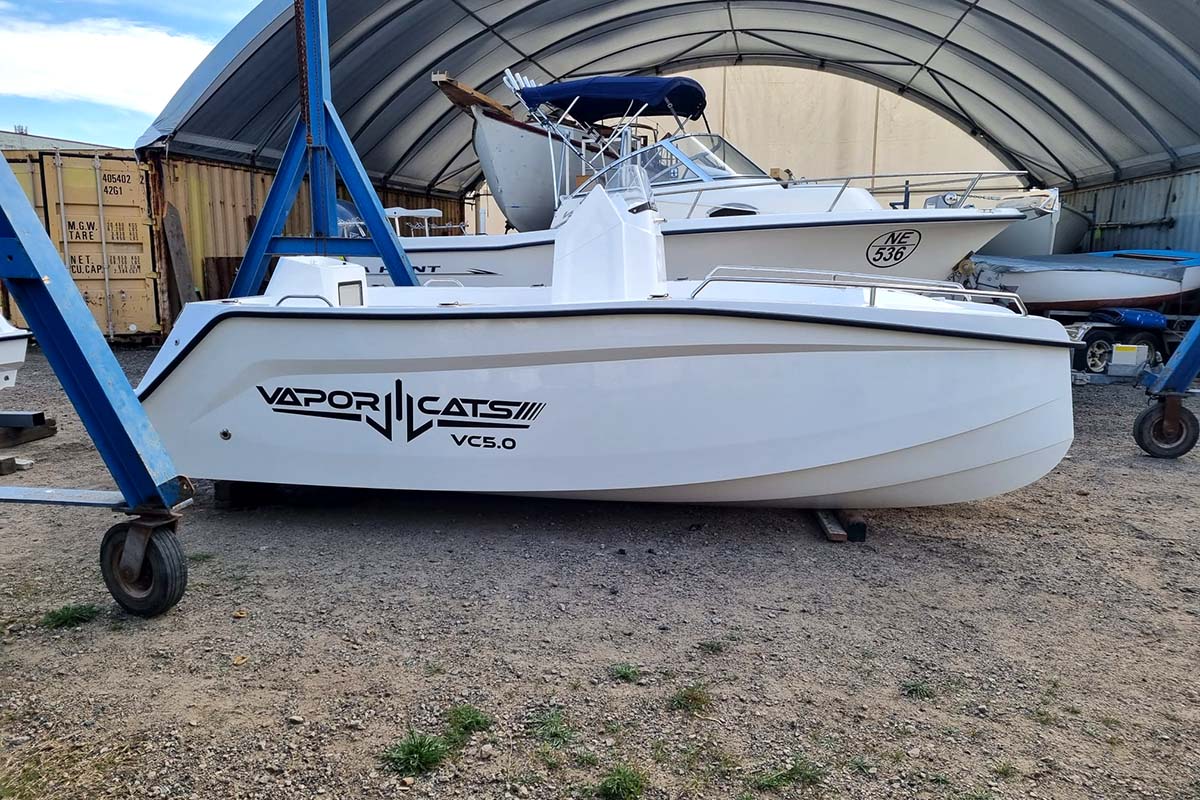 September 2022
The home stretch: branding on the sides of 4 new Vaporcats.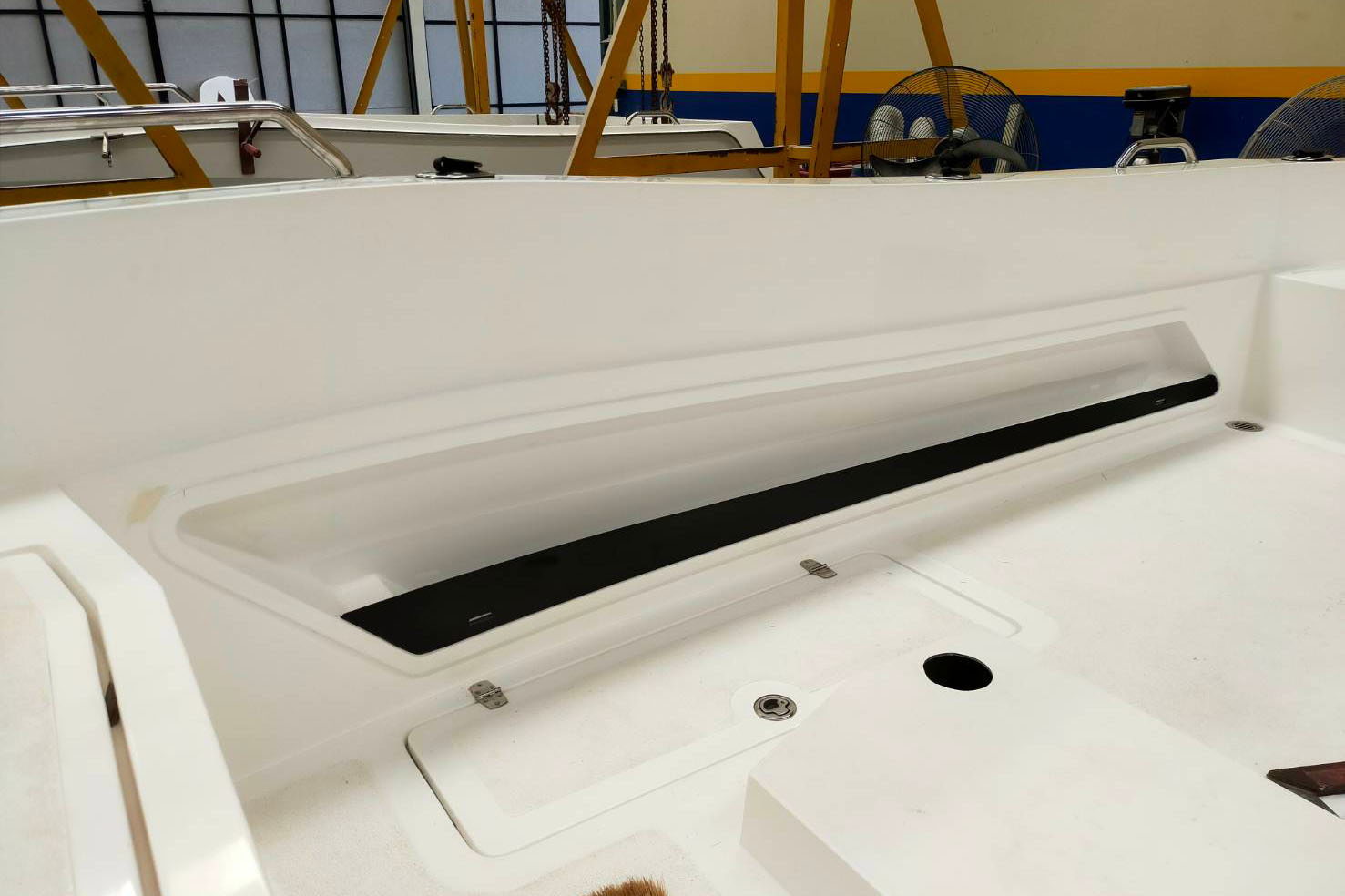 August 2022
It's all in the detail: Our new side pockets perfect for fishing enthusiasts!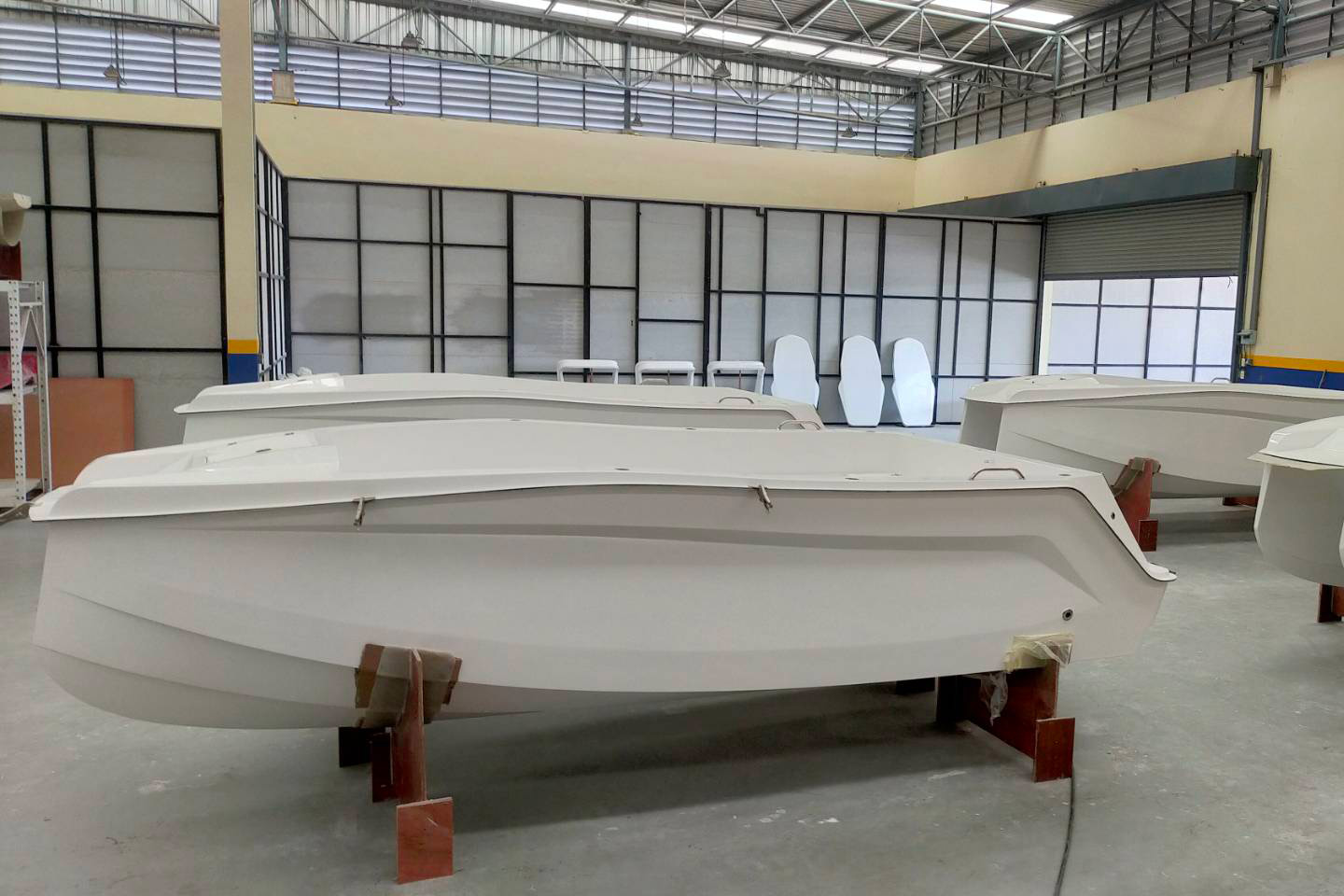 July 2022
Hull and Deck joined on 4 new Vaporcats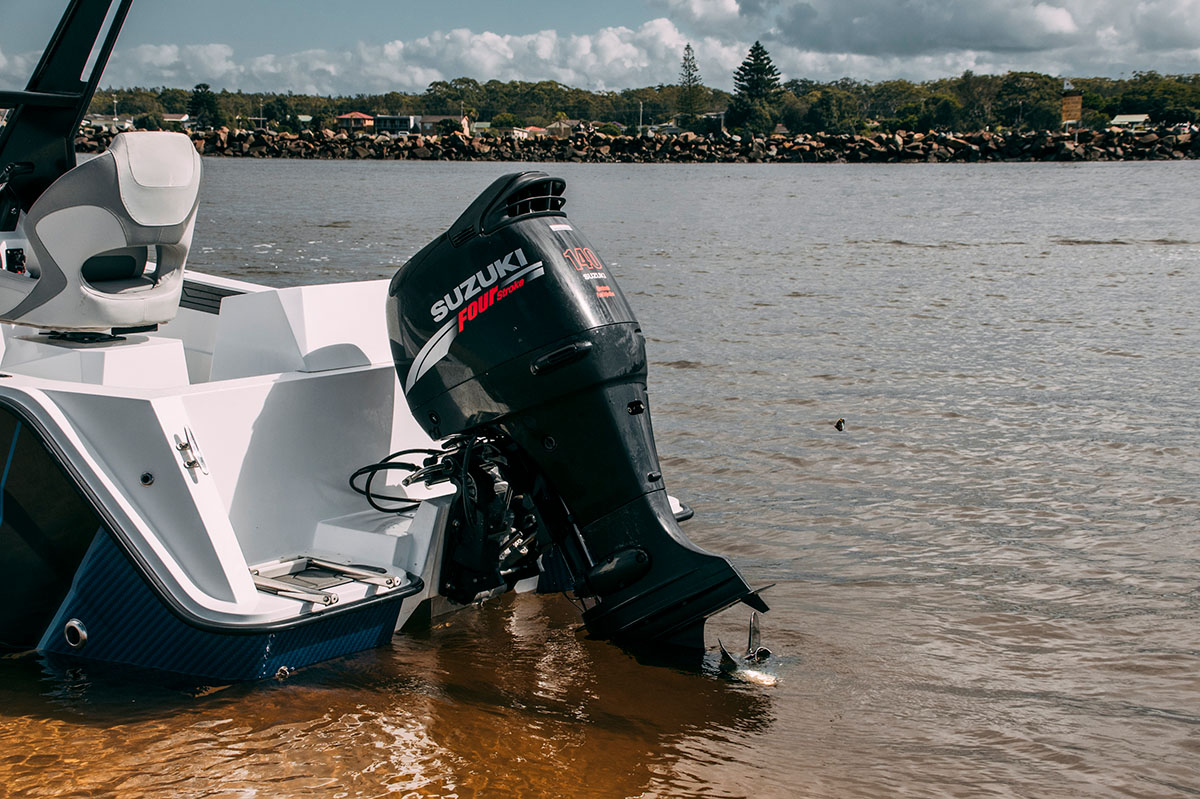 April 2022
Upgraded the demonstrator to a 140hp Suzuki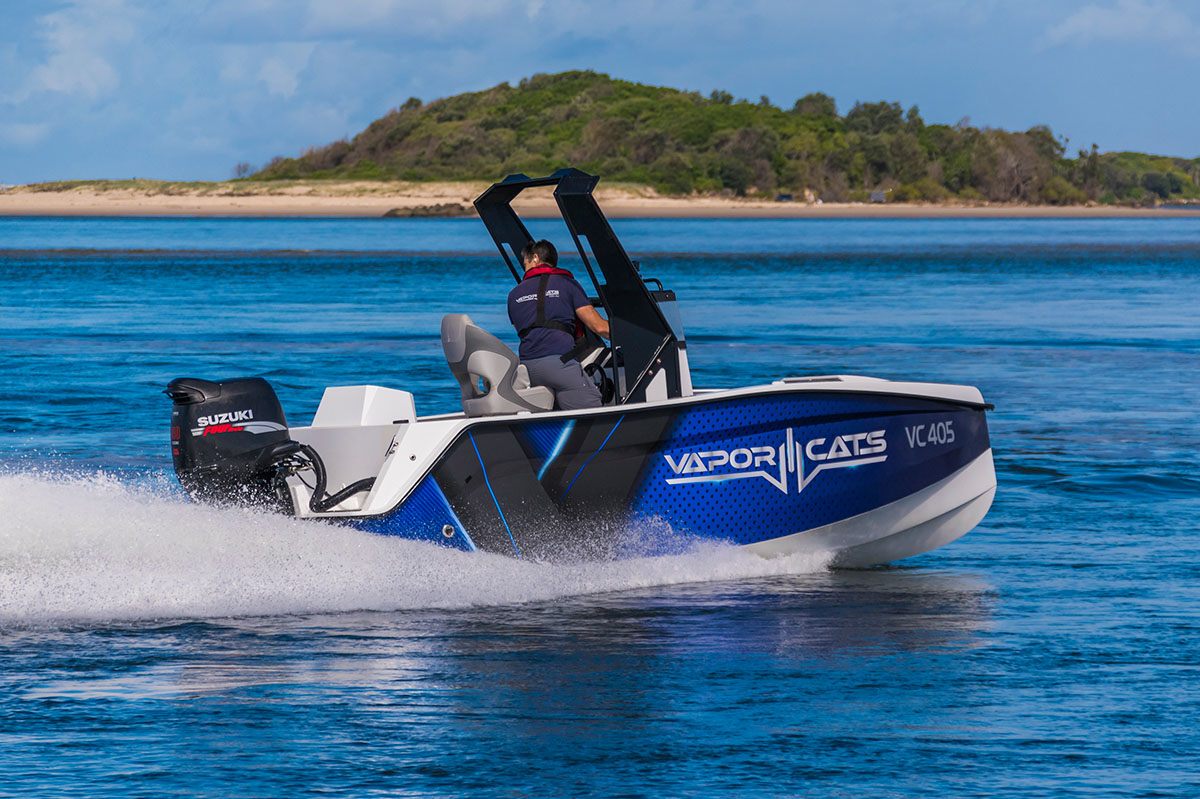 April 2022
More sea trials with the upgraded engine on the back.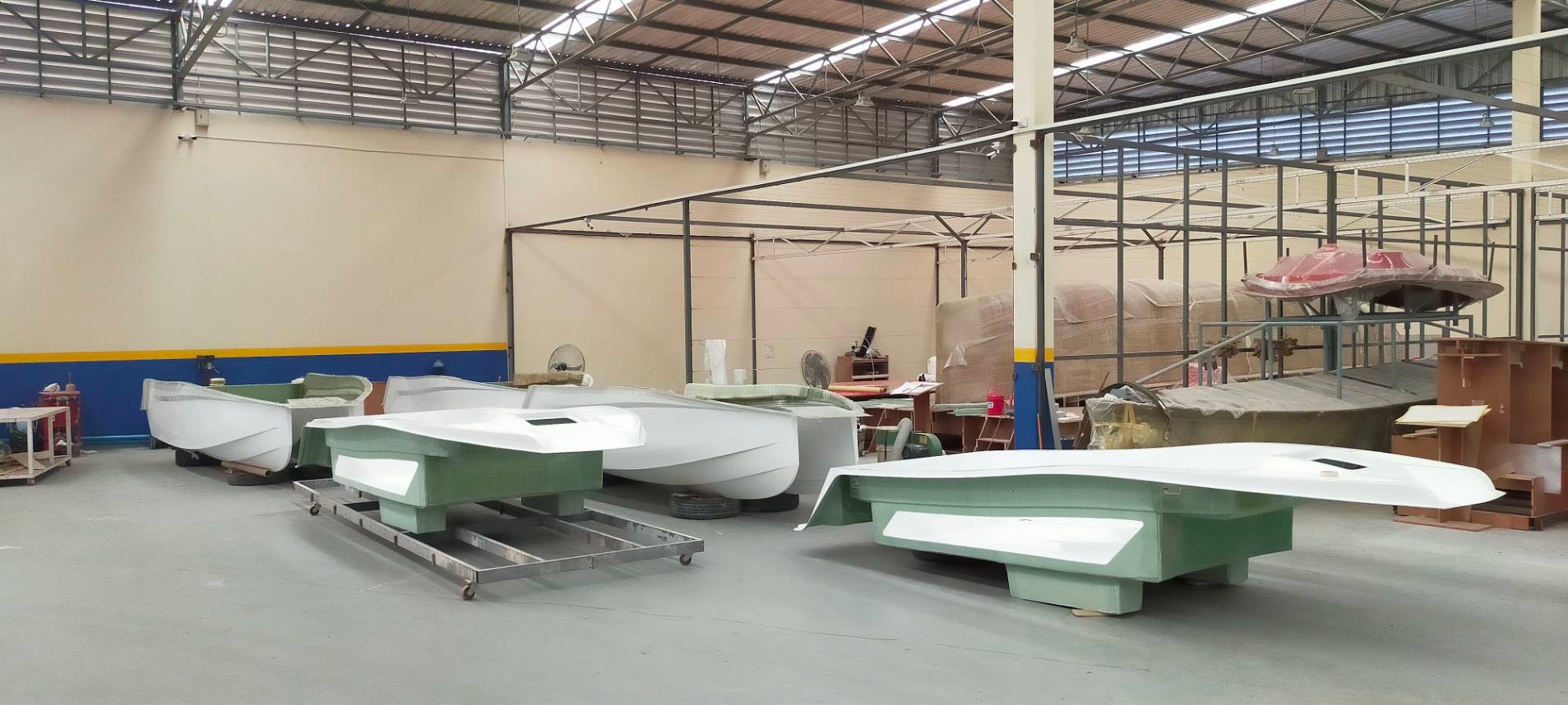 January 2022 
Vaporcats factory in full production. Contact us to secure one for yourself.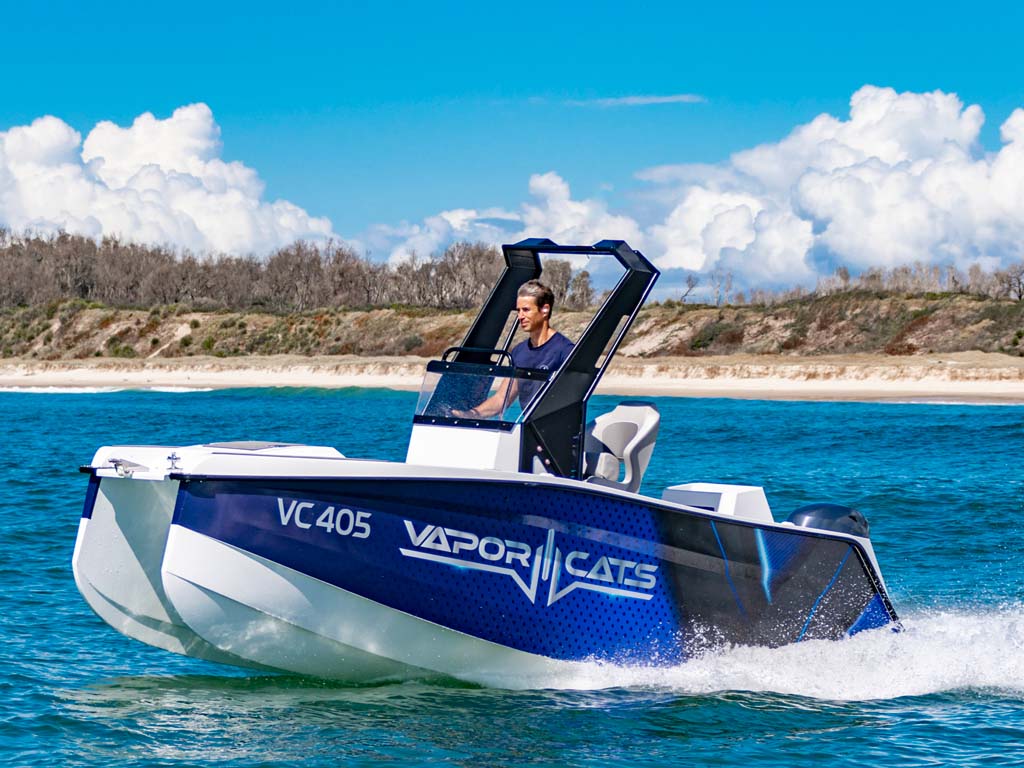 September 2021
Windshield and arch assembly completed.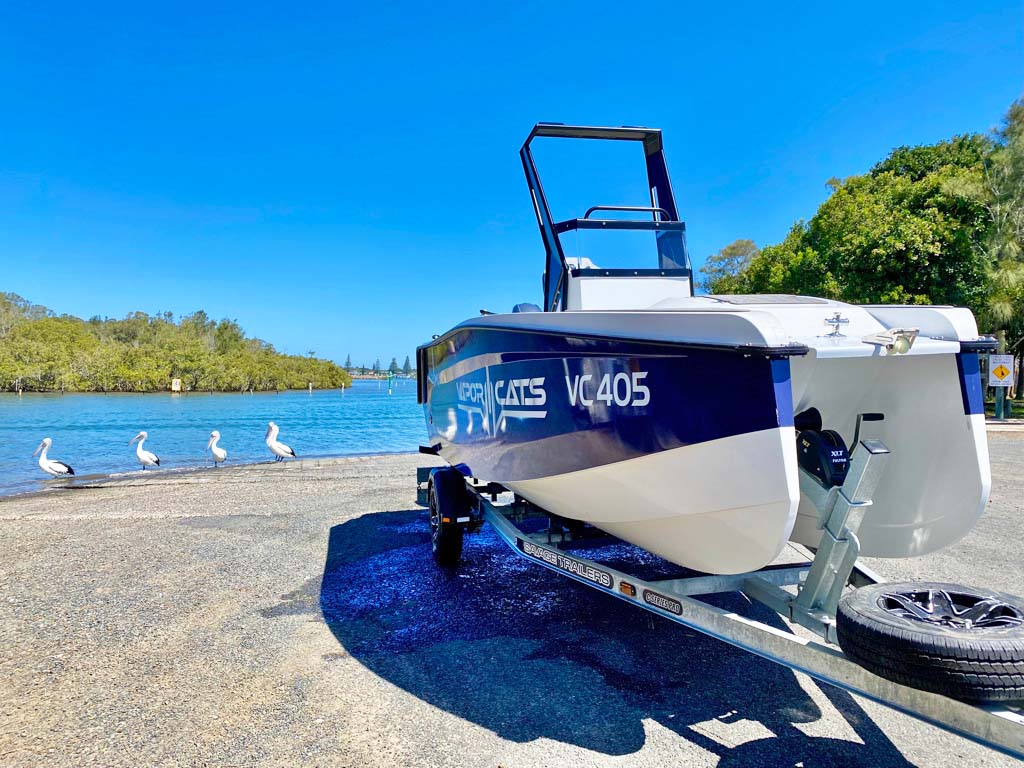 September 2021
Bow Roller and Bollard assembly in place.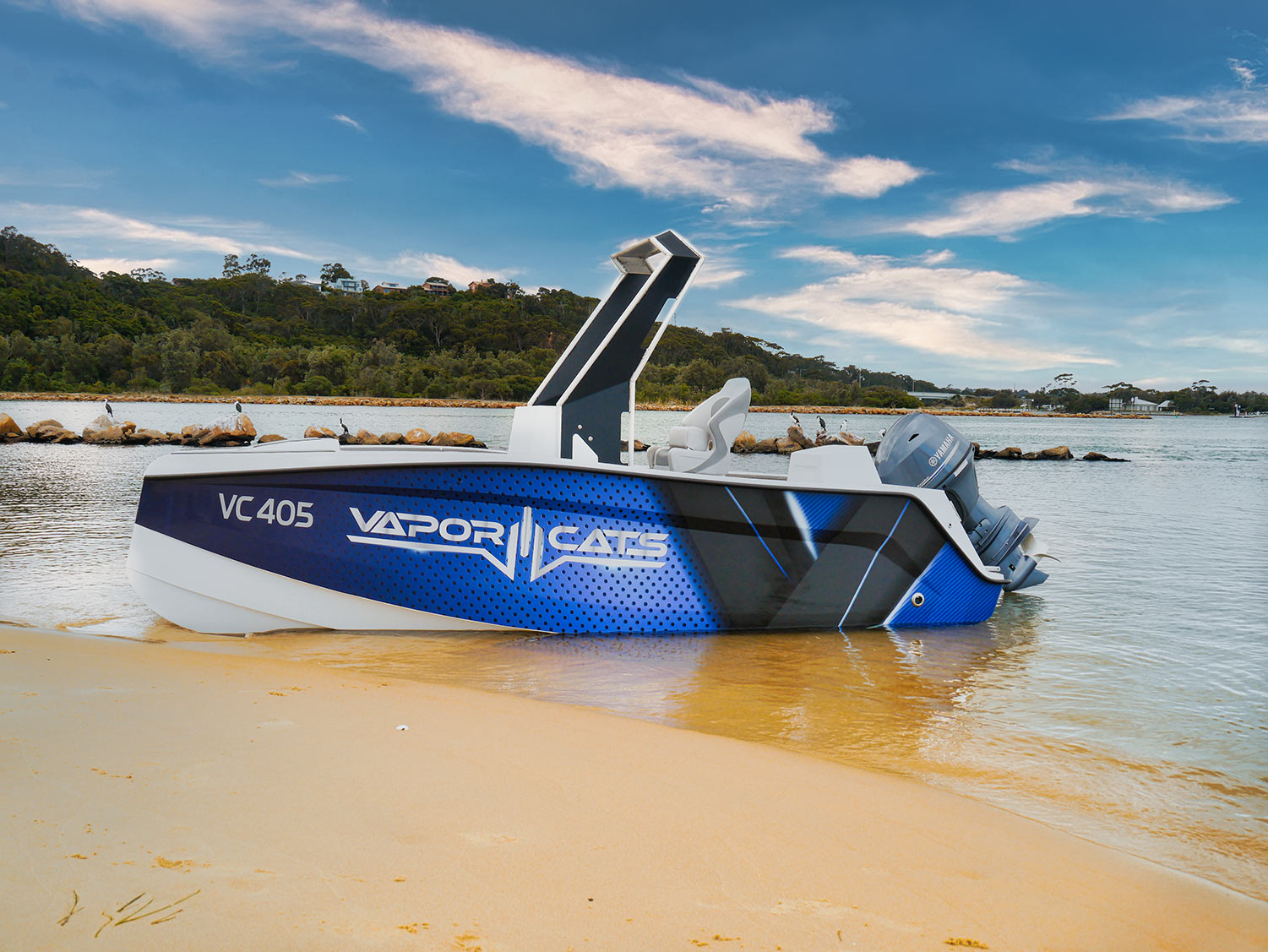 March 2021
Resting up after a long day of sea trials!
March 2021
Playing in the danger zone of a bar crossing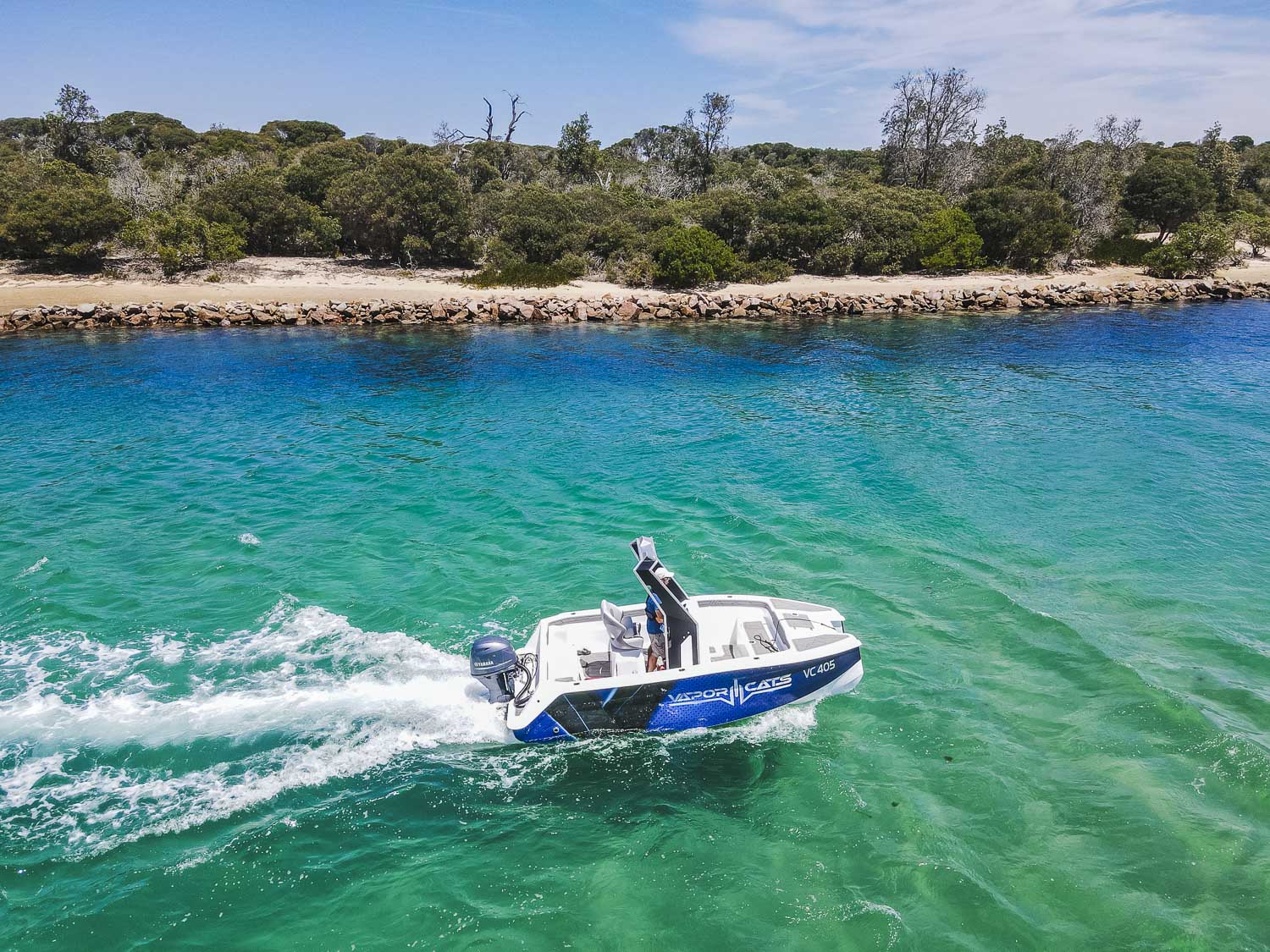 February 2021
Sea Trials have commence in Victoria. She sure is turning heads at the boat ramp! New arch now in place.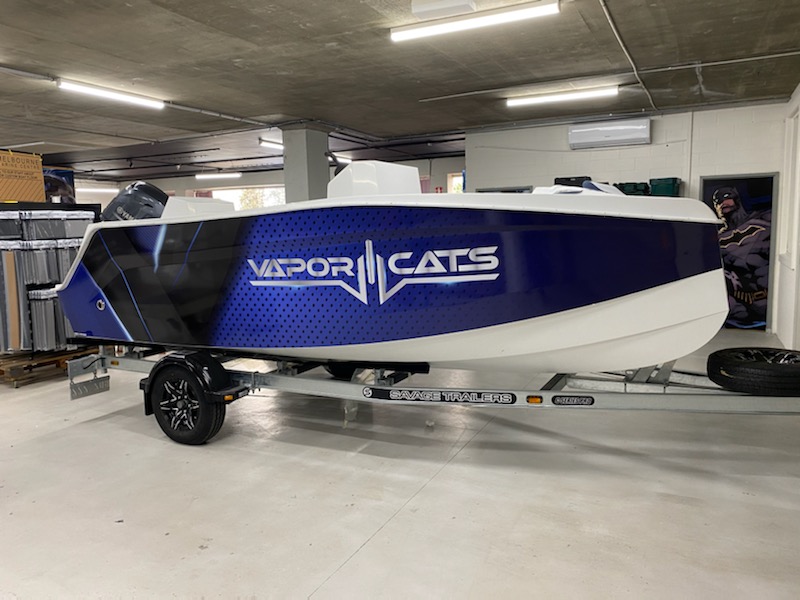 November 2020
90% fitted out on the first VC 5.0. Just the metalwork left to go. Sea trails commencing shortly.
Be kept in the loop
Sign up to our email newsletter and be the first to know of demonstrator days and new videos released about the VC5.0
We promise to never send you anything boring or non Vapor Cat related!