Introducing Vapor Cats
Marine Technology Evolved
The brand behind the new asymmetric vapor riding catamarans
Introducing Vapor Cats
Marine Technology Evolved
The brand behind the new asymmetric
vapor riding catamarans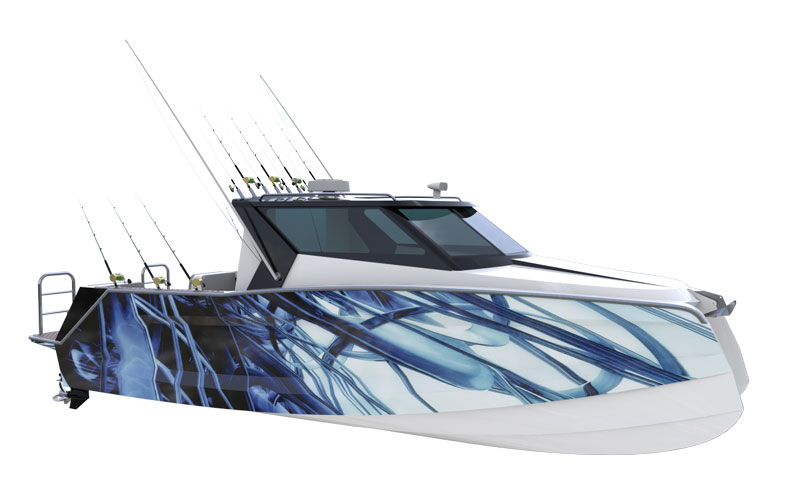 Boasting ample room for passengers & crew with a beam of 3.3m, the VC9.0 has been specifically designed for the commercial market. Available as a centre cabin or full cabin (pictured) configuration and capable of carrying up to 12 guests & 2 crew. Both configurations can be customised.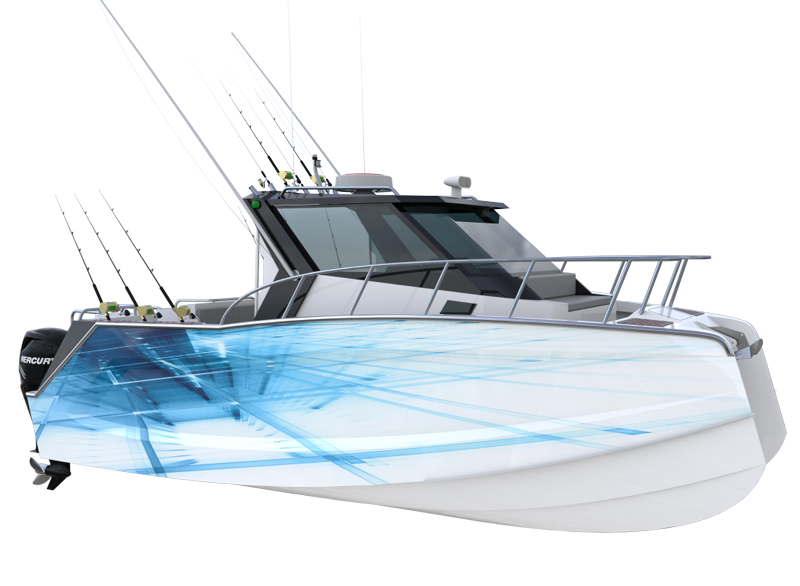 The VC7.5 has been designed for the sports fisherman. Choose your configuration; center cabin (pictured), center console or full cabin and enjoy handling characteristics typical of much larger vessels. With the ability to carry 10 guests, your whole family will fit on as well as your mates!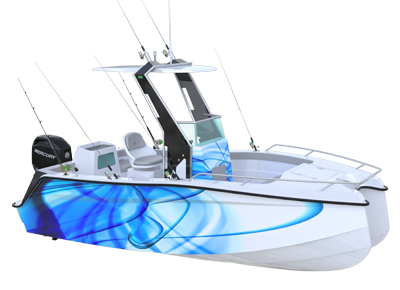 Sub 5m monohull rivals, beware: this tool might just be the sharpest in the shed!
The VC5.0 is the pocket rocket of the fleet, its unique bow shape eats inshore chop for breakfast and it's just as happy battling it out with the big boys offshore.
All Vapor Cats feature a unique bow shape that produces an extended waterline length and facilitates a finer entry angle thus giving the vessel handling characteristics typical of much larger vessels.
2020 is the year that Vapor Cats hit the water, our small but mighty, VC5.0m is currently in production with sea trials commencing shortly.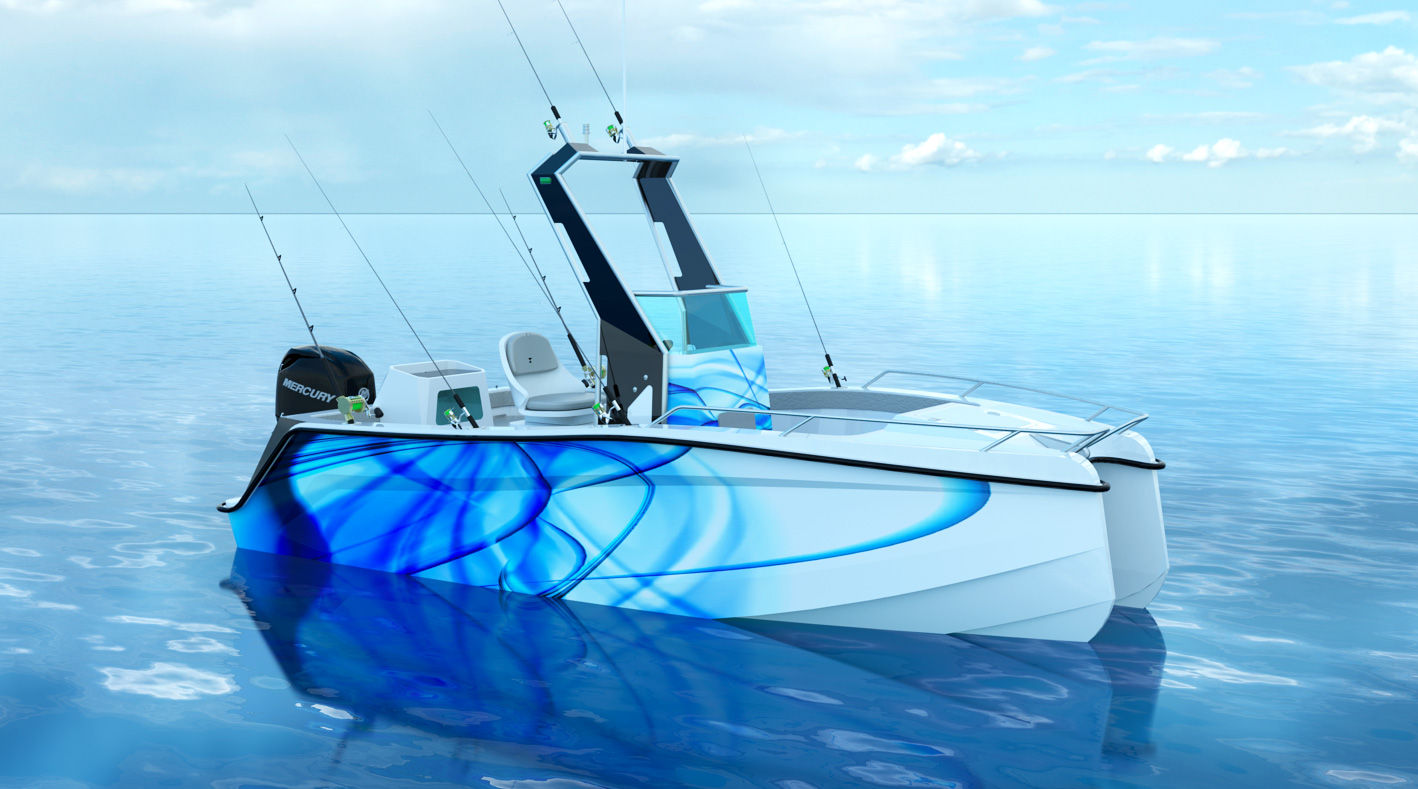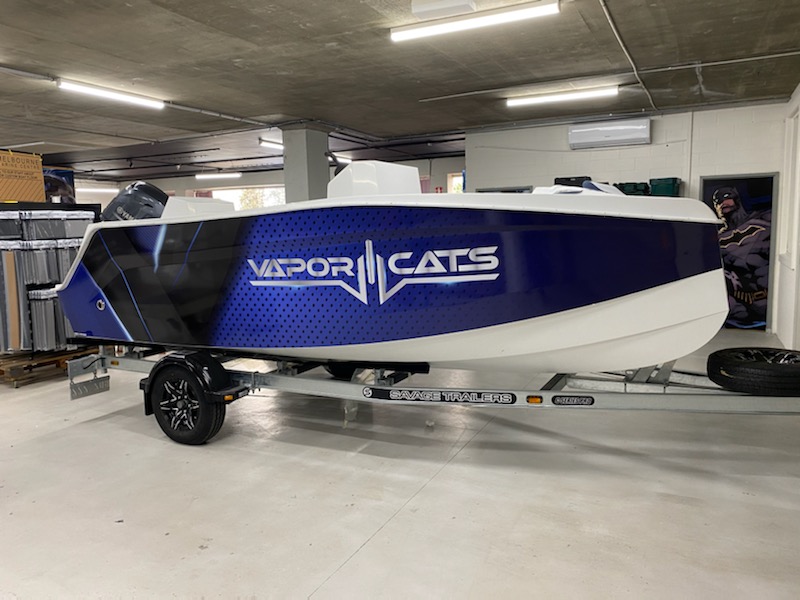 90% fitted out on the first VC 5.0. Just the metalwork left to go. Sea trails commencing shortly.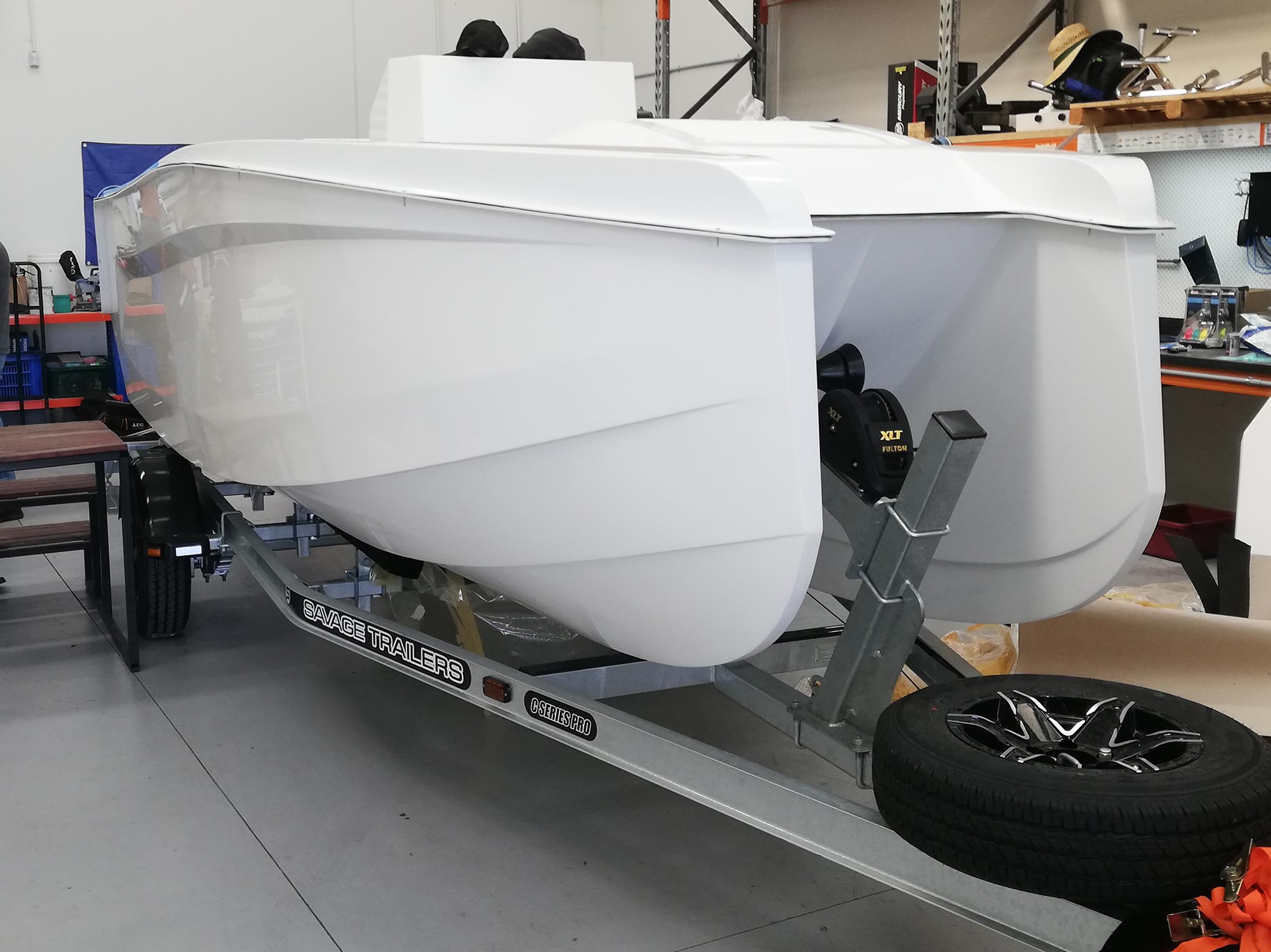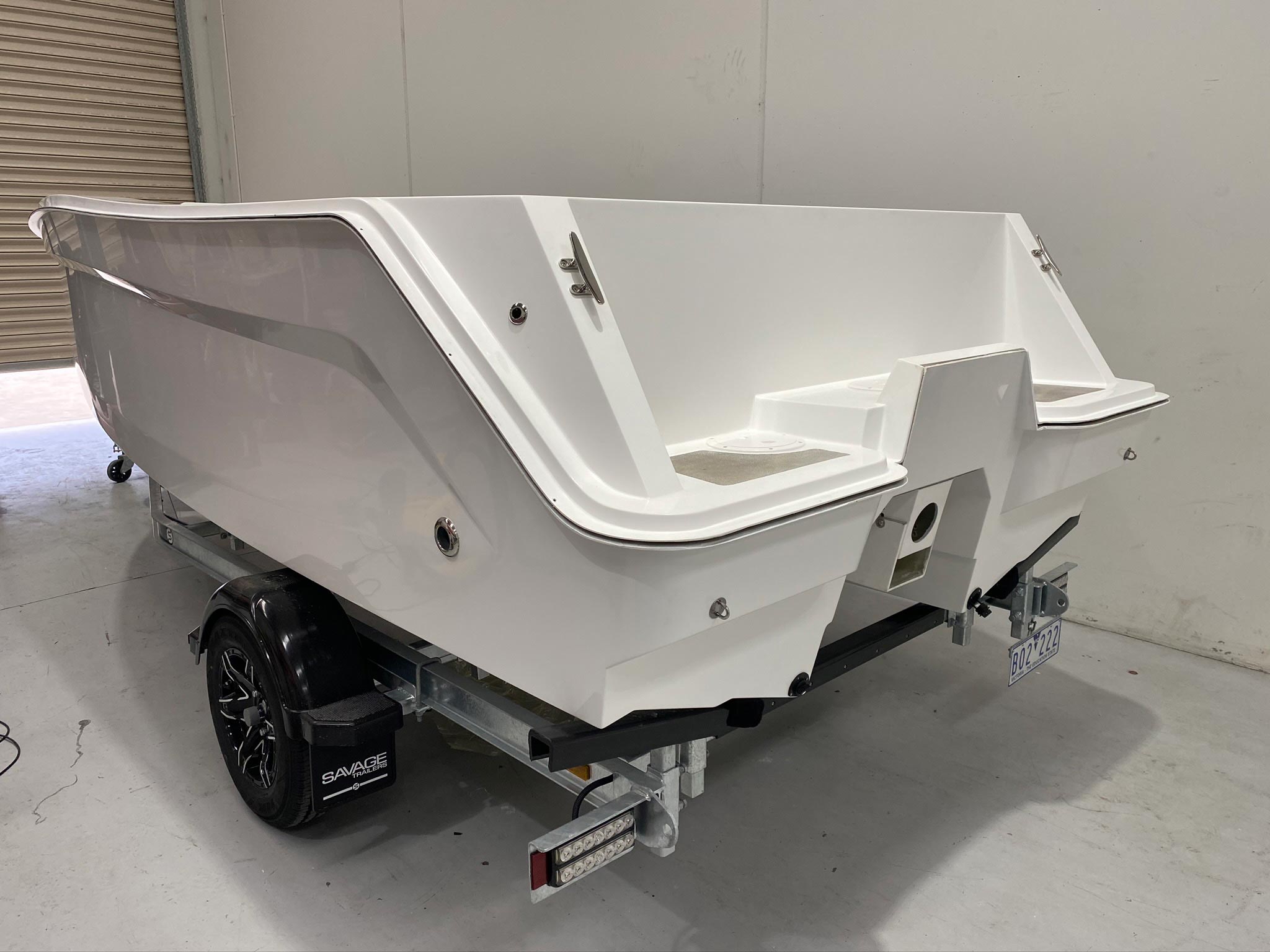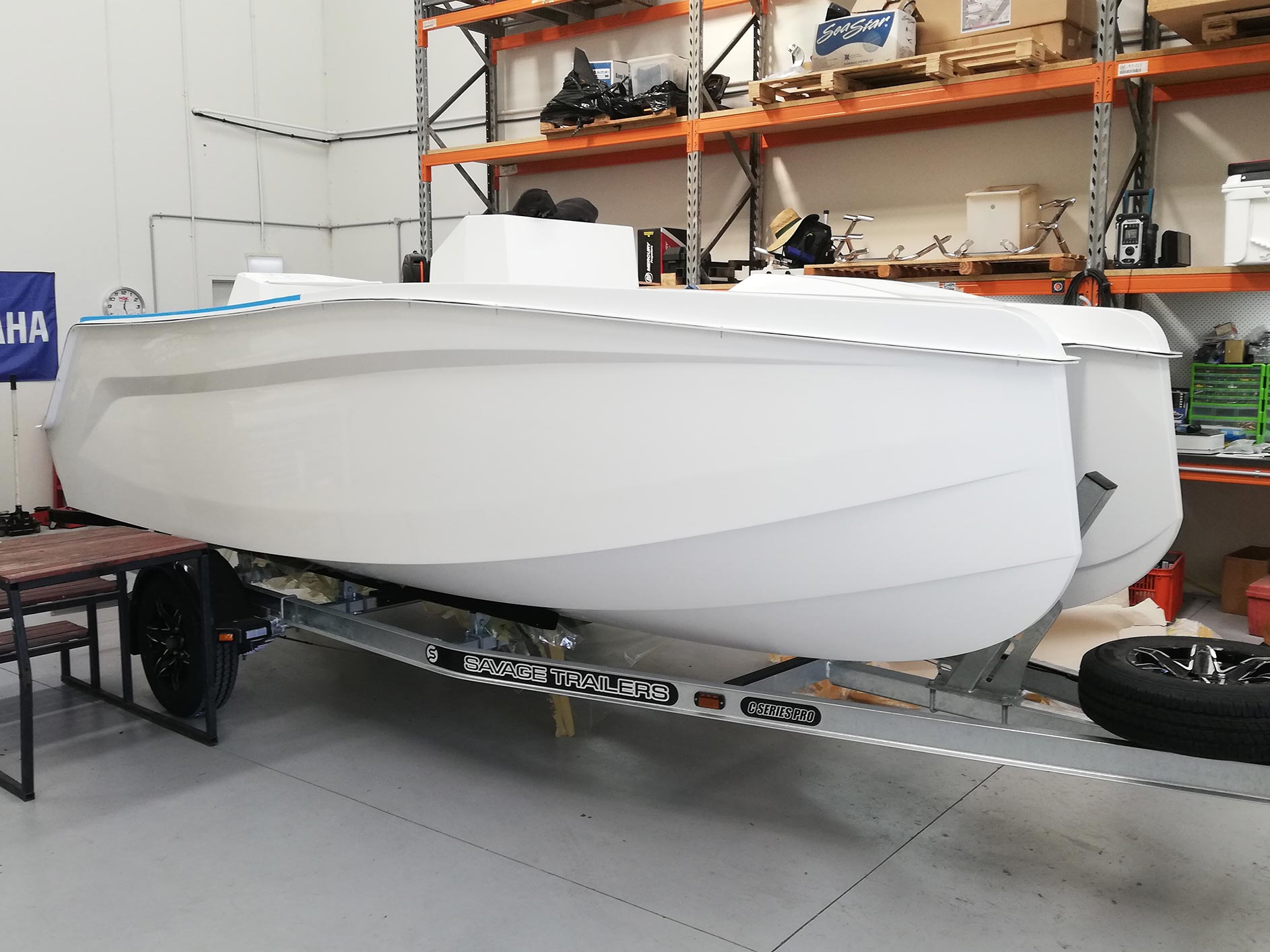 Sitting proudly on her custom made trailer from Savage Trailers.
Fit-out progressing well from Marine Tech in Melbourne.