HOW DID VAPOR CATS EVOLVE?
Vapor Cats is the result of a partnership between Paul Bury of Bury Design & Dax Callagher of CAD Projects Australia. Both company's modus operandi is specialist vessel design. We design new boats for the recreational & commercial sectors all day, every day and chances are we are the men behind the design of those boats you are drooling all over at the boat ramp. With a combined experience of over 40 years, we have picked up a trick or two and stowed them away ready for use in the next evolution in boat design. Vapor Cats vessels represent the result of this.
When designing vessels for many of the established manufacturers our ideas were often constrained by their reluctance to push the envelope. They didn't need to invest in technical advancement because people were buying the same old on the production line.
This was frustrating for Paul and Dax who are pioneers in technical development – they saw potential for tangible improvements in hull forms and construction techniques that the major manufacturers didn't want to risk.
VaporCats is design unshackled – putting innovation and out of the box thinking back into boat design and manufacture. It takes an underdog to drive change in an industry – to start the revolution. Dax and Paul are putting the VaporCat among the pigeons!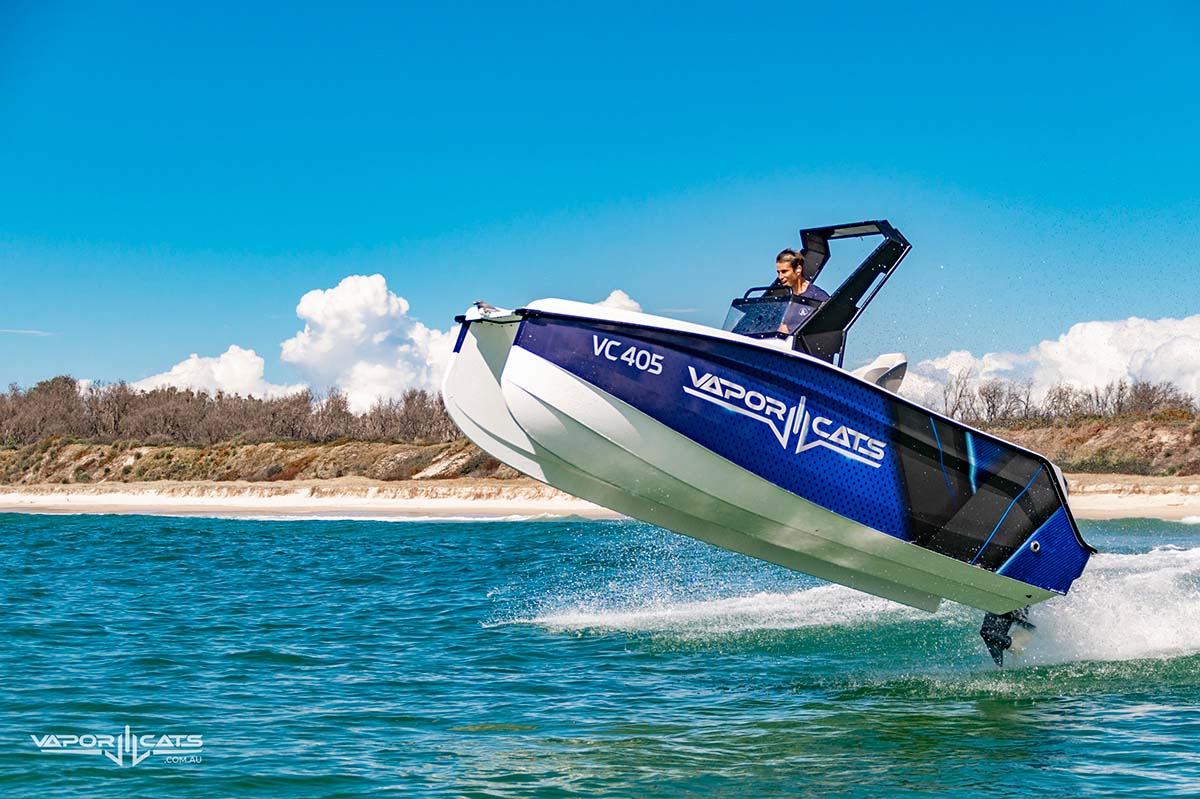 Dax Callagher
Dax, a kiwi originally and now residing in Australia is a dedicated offshore sport fisherman and spends most of his spare time on the water.
Dax sought a two-tier education in the marine industry and after first completing university studies in both Engineering and Marine Design he then went onto complete a Trade Certificate in Ship Yacht & Boat Building at one of New Zealand's premier boatyards. He can not only design boats he can actually build them too!
Prior to starting his own design consultancy Dax has worked for many of New Zealand's premier shipyards and Naval Architects around New Zealand eventually ending up designing world-class superyachts.
In his 20 years experience in the industry, he has worked on everything from ultra-lightweight racing yachts, commercial ferries & specialist workboats, performance sportfishing trailer boats to 60 meter plus luxury Superyachts & everything in between.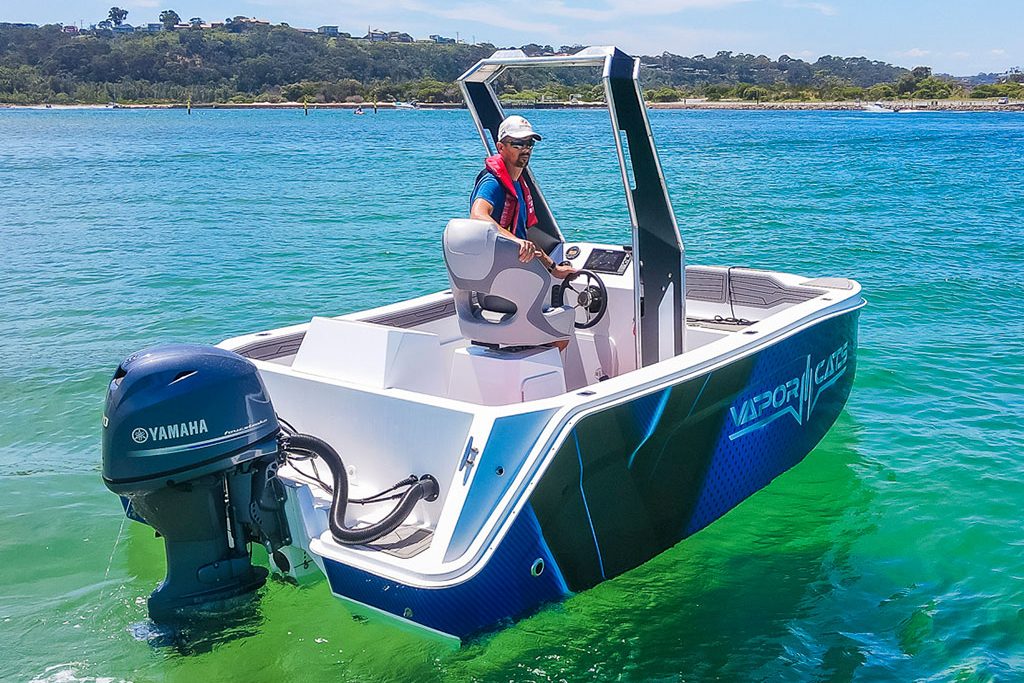 Paul Bury
Paul, has worked in the industry for over 20 years and brings extensive technical and practical experience in all aspects of modern boat design.
Before starting Vapor Cats, Paul was most recently chief designer at Tripp Design, USA. And before that with Wally Yachts, Italy, working primarily with large, high-performance cruising boats. Paul, trained as an Aerospace Engineer, has extensive boating experience. He holds membership of Engineers Australia, RINA and is an accredited AMSA marine surveyor.